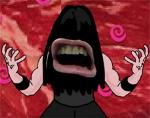 lantry
Messages: 136

,



Joined: May 27, 2010

,



Location: PA, USA

Offline


lantry

Messages: 136

,


Joined: May 27, 2010

,


Location: PA, USA


Offline
Yes, i know that there is already a thread about where to get the map editor, but in case you haven't noticed, it doesn't work anymore. I have already posted on that thread, as have a few other people, asking the devs if/when a new link will come online, but there is no response. So i would like to know: do the devs even look at this forum anymore? I understand that they have better things to do (like make uniwar2 for browser

) than read every post, but i would like to know the answer to this question. Will the map editor ever be released again??

sorry, i don't mean to sound so angry.

also, if anyone currently has the map editor, would they mind working with me to collect all the necessary pieces into one package that could be distributed separately? Of course, this is only if there wasn't some reason for the map editor to be retracted. Hackers, perhaps?