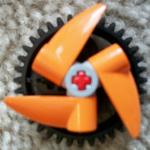 droidfreak36
Messages: 183

,



Joined: Jan 23, 2012

,



Offline


droidfreak36

Messages: 183

,


Joined: Jan 23, 2012

,




Offline
For those of you who don't know I used to frequent this forum but I sort of fell out of Uniwar due to lack of free time (and Minecraft.

). I'm back now, although I probably won't be as active as I was before.

Anyways, on to the main topic:

Those of you who have played Uniwar's singleplayer campaign may recall that in the final mission you play Titans vs Khraleans on a base-rush map specifically designed for Titan teleportation. If played as intended, it's extremely easy because teleporting mechas can capture the outlying bases to establish material advantage. It's all a bit unfair to the Khrals, who have to march underlings through the center to reach the outlying bases (and don't understand the concept of burylings). What if the Titans had to march through the center as well?

My challenge to you is to play mission 21 of the singleplayer campaign without using the teleportation abilities of your mechas and eclipses. In this scenario, the Titans can no longer reach the outer bases faster than the Khrals and must rely on turtleing techniques and underling extermination to gain and keep control of the center. This mission also has a 40 turn time limit, so Titans must move relatively quickly to take control of the map! Needless to say, this challenge is difficult, and it takes a long time to play through due to the large number of units involved, but I believe it is possible for an expert player to win this scenario on hard difficulty (despite the AI getting automatic material advantage).

Let me know what you think and how you did if you tried.